Welcome to HHOTT Trending (HHOTT) in Silicon Valley, USA – an innovative AI metaverse platform offering HHOTT COIN, HHOTT NFT, and over a dozen creative Web3 services related to virtual currency, NFT, DeFi, AI/Big Data, charity giving, gift sharing, wealth making, dating, "social chain" crowdfunding, social marketing, and P2E gaming. We are very proud to be selected as a global strategic partner by the world leading NFTPort company.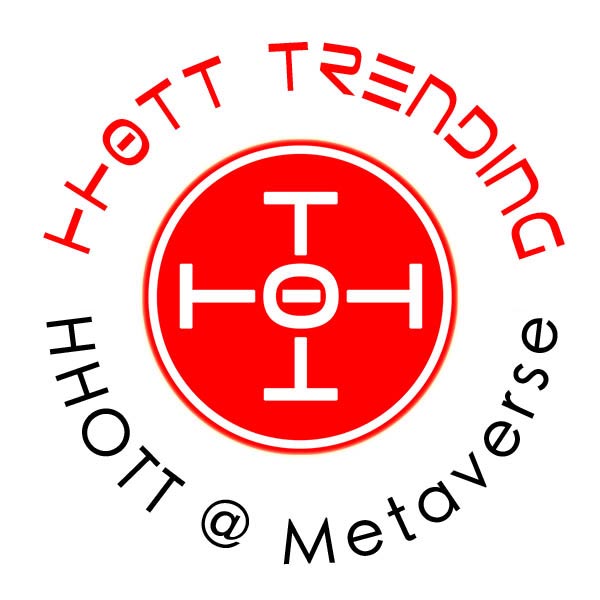 HHOTT's Digital Assets
Cryptocurrency and NFT are the digital assets of the metaverse and HHOTT offers both. HHOTT enables its members to gain their digital assets for free and risk-free. Joining HHOTT and becoming a member can not only participate in the simple and innovative, never-ending free HHOTT COIN mining to obtain unlimited HHOTT COIN virtual currency, but also create and receive NFTs to grow digital wealth.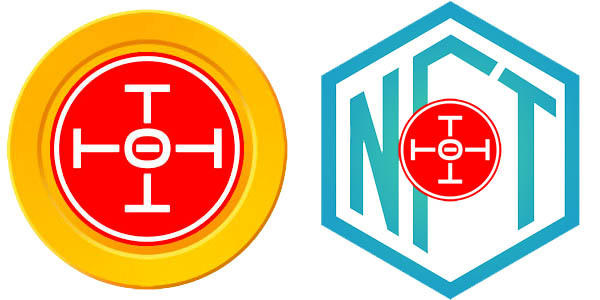 HHOTT's Users
Generation Z (Gen Z, born 1997-2012) will be the dominant population of the metaverse and the target users of HHOTT. According to reports, Gen Z has become the world's most populous group and the world's largest consumer group. Gen Z have their unique characteristics and special needs. Services offered by HHOTT are designed to match their unique characteristics and to meet their special needs.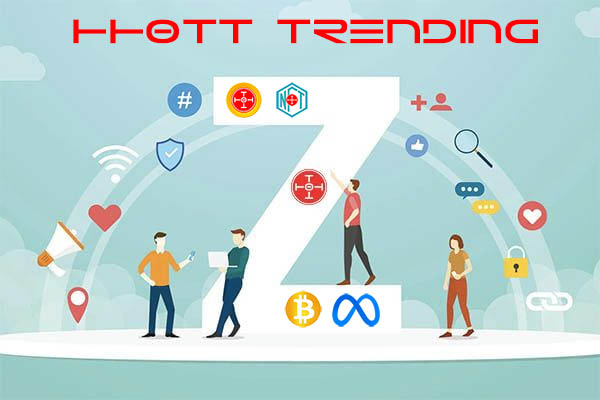 HHOTT's Origin
HHOTT Trending was established in Silicon Valley of USA and has registered the HHOTT.COM domain name since 2006-03-23. After over a decade of hard working by more than a dozen people and the accumulation of millions of lines of code, HHOTT Trending has completed more than a dozen innovative services related to virtual currency, NFT, DeFi, AI/Big Data, charity giving, gift sharing, lucky drawing, wealth making, social networking, social marketing, and P2E gaming.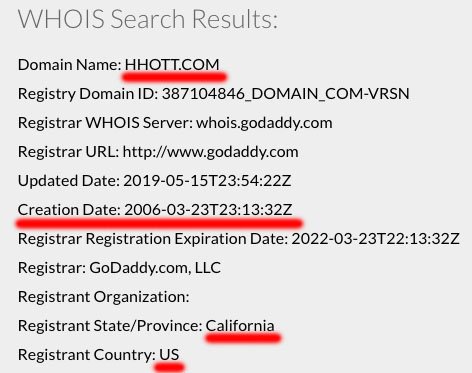 HHOTT Trending was founded by Dr. Parng Guochen (Andy). Dr. Parng worked as a senior researcher at world renowned AT&T Bell Labs in the United States. He also worked for Apple Computer in Cupertino/CA/US and was one of the main contributors to the Apple Computer User Interface Design Guidelines. He was a global product manager who managed the Trend Micro Internet security product line with 60+ million users and 400+ million US dollars in annual revenue. Before the Internet became popular, Dr. Parng developed a multimedia application called Living Album which was bundled by Apple to 1.5 million Apple computers. After that, he developed numerous websites and mobile applications. In addition to having a complete experience in product research, development, and management, Dr. Parng has recently completed a textbook and teaching APP of introduction to programming and obtained a number of patents related to programming. Dr. Parng also served as a visiting professor in the Department of Information Management, Chang Gung University, Taiwan. Dr. Parng received his PhD in Human Factors Engineering and a Master of Computer Science from the University of South Dakota in the United States. He also received the Outstanding Graduate Student Award from the University.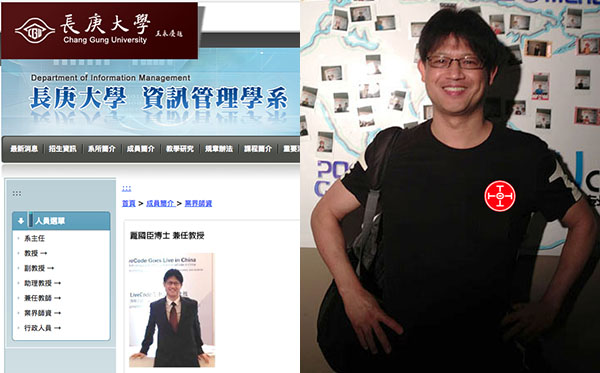 HHOTT's Mission
HHOTT Trending's mission is twofold: ToB and ToC. Through continuous innovation to create services that offer unlimited mutually beneficial opportunities for its business partners and the greatest value for its consumer members to fully enjoy their metaverse life and gain tremendous digital wealth.
HHOTT's Vision
Create an all-round, innovative, fair and open platform through the exchange of information between members and the integration of online and offline resources to redefine charity giving, gift sharing, wealth making, social networking, digital marketing, personal financing, game playing, and fun having.
HHOTT's Socialchain
HHOTT adds a "socialchain" on top of the blockchain, and paying the "gas fee" on the blockchain becomes paying the "link fee" on the socialchain. The blockchain model can be fully applied to the socialchain. Adding blocks to the blockchain requires paying "gas fees" to the miners who manage the blocks. Adding blocks to the socialchain requires paying "link fees" to the members who manage the blocks. Such a simple and clear analogy explains why HHOTT members pay "link fees" to linked members when adding a block to the socialchain, and members who are already in the socialchain are eligible to receive "link fees" from members who join later. Each Socialchain block consists of 9 members with 1 member in the center and 2 members in the 2 up levels and 6 members in the 2 down levels. The center member pays link fees to the 2 up-level members and receives link fees from the 6 down-level members.
HHOTT's Donation
HHOTT is the world's first platform to use NFTs for donations. HHOTT also invented the patent-pending DDC (Donation via Distributed Crowdfunding) for donations. DDC is designed to solve the major pain point of making donations in platforms such as TikTok. Typically, making a donation to someone in these platforms gives the donor only a few seconds of fame via special visual effects and the money donated is gone forever. Making donations in these platforms is like throwing money into a bottomless pit because the donated money goes in one-way only without the chance of ever getting it back. HHOTT's DDC is a "two-way" donation via the "Donation NFT". Donors making a donation to someone or self in HHOTT platform receive a Donation NFT which has its privileges and DAO rules written in the NFT's smart contract and is stored permanently in the blockchain that can be shared and examined at any time. The Donation NFT's DAO rules include the guarantee of returning 100% of the donation points (via link fees), staying in-line to earn 1.8 times of the crowdfunded donation points (link fees), and participating in HHOTT platform's profit sharing. Donation NFT not only makes a donation risk-free but also makes money. Every donation becomes an investment opportunity. Donating 1000 donation points increases membership by one level which also adds one basic HHOTT COIN mining rate and one more chance of winning the lucky draw money. Because Donation NFT is an innovative, disruptive, fair and sustainable way of making donations that makes everyone a winner, every HHOTT member can feel free to donate to anyone at any time without any concerns . The more you donate (give) the more you profit (take)!
HHOTT members can participate in unlimited DDCs (Donation via Distributed Crowdfunding) and each DDC consists of a 9-member socialchain block: 2 members above and 6 members below the member who made the donation. Members are placed into the block according to the order they made the donation. For each donation, the donated points are distributed in 5 parts: 10% is system fee, 10% is lucky draw, 20% is given to designated member (or referrer), 30% given to the 1st top member above, and 30% given to the 2nd top member. Members donate link fees to 2 members above in the block and collect link fees (30% each) from 6 members below in the block. Therefore each donation can receive back 1.8 times the donation points (link fees) which are collected in two stages: 2 in stage 1 and 4 in stage 2. Except for member #1, for every 4 members who join the block, 1 member completes the crowdfunding. The total number of members of the blocks and the next member to collect the link fee can be found in the HHOTT APP. The picture below depicts how the DDC works by distributing and collecting the donation points.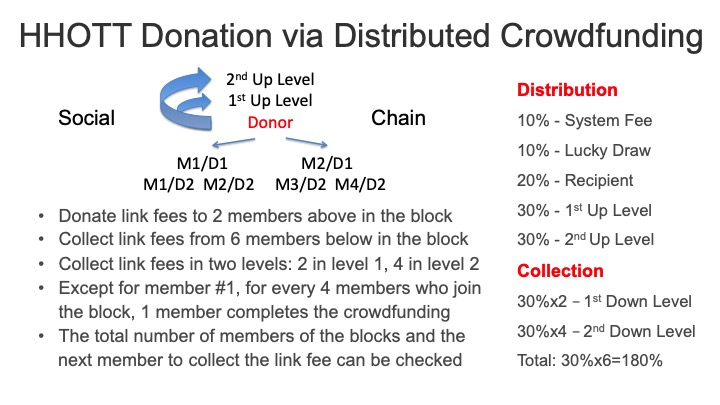 The Donation NFT privileges and DAO rules include: 1) HHOTT guarantees that if the Donation NFT holders do not receive back the same number of donation points within a year, the platform will double up the shortage points with HHOTT COINs, 2) The donation points are distributed according to the "Donation via Distributed Crowdfunding" (DDC) rules of the HHOTT platform, 3) Donation NFT holders are qualified to receive back 1.8 times of the donation points by the order the Donation NFT was received, 4) Donation NFT holders are qualified to share 10% of the HHOTT platform's annual profit based on the accumulated donation points made between January 1st and December 31st of the year.
HHOTT's Services
HHOTT COIN
HHOTT COIN mining is the latest and most innovative free mobile mining game. It takes just 3 minutes to complete the registration, download the APP, and start the never-ending mining. Everyone has three minutes to invest to make a profit for a lifetime. HHOTT COIN mining gives everyone a chance to achieve financial freedom without spending any money.
The 10 unique features of HHOTT COIN mining:
It's free, simple, innovative, and never-ending with one click activation.
No waste of time and resources to mine useless coins that can never be monetized.
It's the world's first mining game that supports "face beauty" mining and individual mining as well as group mining.
It has the clever design of automatic, cost-free "Lazy Minting" style of "level-up" to ensure the liquidity and monetization of all mined HHOTT COINs.
It protects privacy and requires no tedious "Know Your Customer" (KYC) process to cash out.
It offers a variety of methods for members to monetize mined HHOTT COINs.
It offers a variety of ways for members to increase the total mining rate.
There are plenty of free services to enjoy while mining to make mining no longer boring.
Join HHOTT socialchains to increase the mining rate, grab unlimited lucky draws, and receive unlimited referral bonuses through simple sharing of personalized referral links.
Earn both passive and active income to achieve financial freedom.
HHOTT NFT
In addition to providing free HHOTT COIN mining and ensuring the liquidity and monetization of all mined HHOTT COINs, HHOTT also provides a variety of NFT production, distribution, promotion, and sales services. Based on the customer type, HHOTT NFT offers ToC and ToB services for its consumer members and business partners. HHOTT has developed the advanced NFT volume production technology to help its business partners mint more than 1000 NFTs in an hour or more than 20,000 NFTs in a day.
HHOTT offers its consumer members:
Free NFT – HHOTT members can join the "HHOTTDAO" by uploading 5 photos and getting a "Free NFT" from the best looking photo (via the artificial intelligence, face recognition, and big data technologies). Free NFT can also be shared as a "gift" to seek sponsorship (money) from friends.
Donation NFT – Join HHOTT socialchains and receive Donation NFTs to level up and get back nearly doubled "link fees", mine more HHOTT COINs, grab unlimited lucky draws, enjoy various free services, and earn profit dividends.
Custom NFT – Self-made NFTs created in HHOTT APP that also contribute to charity giving and benefit from wealth making, HHOTT COIN mining, lucky drawing, profit sharing, and gift sponsorship seeking because each Crowdfunding NFT also receives a matching Donation NFT.
Gift NFT – Get a free "Gift NFT" by making a charity donation at the HHOTT NFT store.
HHOTT offers its business partners:
Collectible NFT – Any form of data including text, image, audio, and video can be made into Collectible NFTs.
Merchandise NFT – Any type of merchandise and commercial goods and services can be made into Merchandise NFTs. ASCT NFT is one case of HHOTT Merchandise NFT. More information can be viewed from its website and description page.
Membership NFT – Any business can offer Membership NFTs to its customers.
Celebrity NFT – Any celebrity can offer Celebrity NFTs to his/her fans and followers.
The 10 unique HHOTT NFT features offered to business partners:
Multiple sales channels – HHOTT NFT offers at least 5 sales channels including 1) purchase NFT from links shared in social groups, 2) purchase directly from the NFT issuer or at the issuer's location, 3) purchase in NFT markets such as OpenSea, 4) purchase in popular online stores, and 5) purchase in HHOTT's NFT store.
Use fiat currency – Everyone can use fiat currency to purchase HHOTT NFTs without a digital wallet or cryptocurrency. This avoids the fluctuation of virtual currency and saves the trouble of converting virtual currency to fiat currency.
Instant cash flow – Qualified partners can get free NFT production/promotion services and immediately collect a large amount of money from the produced NFTs.
Customizable smart contract – HHOTT formulate the smart contract according to partners' requirements to mint the NFT after the purchase is made.
On-demand minting – HHOTT NFT requires purchasers to pay first and transfer funds to HHOTT or the issuing partners, HHOTT then mints the NFT to the purchaser.
Set royalty amount – Partners can set the royalty to be charged each time a NFT is transferred so the partners can ensure continuous profit and revenue when a NFT changes hands.
Sales and Transfer Management – Every time a HHOTT NFT is sold and transferred, HHOTT will write the new owner's information into the NFT for easy identification and validation.
Free marketing service – HHOTT offers partners free NFT marketing and promotion services that are worth tons of money.
No regulatory constraints – HHOTT NFT is a digital certificate that is not subject to the current regulations for issuing membership cards or gift cards.
Increase digital assets – Partners can use HHOTT NFT combined with HHOTT COIN Mining to attract and acquire additional customers and gain tremendous digital assets.
Other Services
In addition to services directly related to HHOTT COIN and HHOTT NFT, HHOTT offers over a dozen free services to its level-up members who joined its socialchains. These services include AI/Big Data services, charity giving services, gift sharing services, lucky draw services, social networking via donation services, social marketing via sharing services, DeFi crowdfunding/loan/exchange services, referral services, and play-to-earn gaming services. All of these services will be described in full with pictures and videos in the corresponding posts.
X to Earn
HHOTT Trending members can earn money from the platform's various "x-to-earn" services. All the services offered by HHOTT Trending is one form of "x-to-earn" or another. These include the GameFi services for "play to earn", the DeFi services for "finance to earn", the gifting services for "gift to earn", the crowdfunding services for "donate to earn", the social networking services for "match to earn", the digital marketing services for "share to earn", the lucky draw services for "draw to earn", the HHOTT Coin mining services for "mine to earn", the NFT creating services for "create to earn", the HHOTT news services for "read to earn", the charity store services for "give to earn", and the soon-to-be-released HHOTT English learning services for "learn to earn". Click the picture below or here to learn more about HHOTT X to Earn.
HHOTT's Business Model
HHOTT's positioning is to use lighter assets, faster profits, superior AI, easier entry points, more comprehensive services, and smarter business model to gain greater shares of the metaverse economics. All products, applications, and services are provided essentially free of charge when paid with points to encourage members to join HHOTT's socialchains. The more people join HHOTT's socialchains and donate via Donation NFTs, the more valuable the HHOTT platform and its HHOTT COINs/NFTs become.
HHOTT's Tokenomics
All the functions and "x-to-earn" services provided by the HHOTT platform ecosystem are focused on consuming/circulating HHOTT COINs and trading HHOTT NFTs to keep members fully engaged with the platform and to ensure the liquidity of HHOTT digital assets and sustainability of the HHOTT platform. No fancy jargons and complicated equations/formulas are needed (since no one understands them anyway), HHOTT's Tokenomics is simple and understandable.
HHOTT's 10 hematopoietic functions of its Tokenomics:
Donate to self or friends via DDC NFTs
Donate to charity via sponsored NFTs
Join HHOTT COIN mining and level up
Auto level-up after completing the block
Acquire HHOTT NFT to join "X-to-Earn" services
Acquire HHOTT NFT for Marketing services
Acquire HHOTT NFT for DeFi services
Acquire HHOTT NFT for Gifting services
Acquire HHOTT NFT for Social Networking/Dating services
Acquire HHOTT NFT for NFT creation/sharing/marketing services
HHOTT's Go-to-Market Plans
HHOTT has identified four mainstays that can help it expand rapidly:
Associations and groups that have a large number of enthusiastic and active members
Group leaders/owners who manage or own social groups that have a large number of active group members
Celebrities/influencers and Key Opinion Leaders (KOLs) who have a lot of fans and followers
Online and offline merchants who have accumulated many loyal customers
HHOTT has formulated corresponding marketing plans for these mainstays:
Seek the highest commanding ground to cooperate with associations and groups.
Invite social group leaders/owners to join HHOTT's referral program.
Invite celebrities/influencers and KOLs to join HHOTT's promotion program.
Invite online and offline merchants to join HHOTT's partnership program.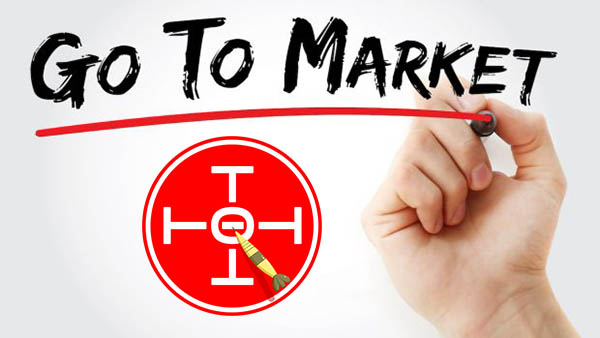 HHOTT's Markets
HHOTT requires its members to own a Metamask wallet and use USDT/USDC for transactions. HHOTT currently supports markets in the United States (English), Taiwan (Traditional Chinese), Mainland China (Simplified Chinese), and markets around the globe (English).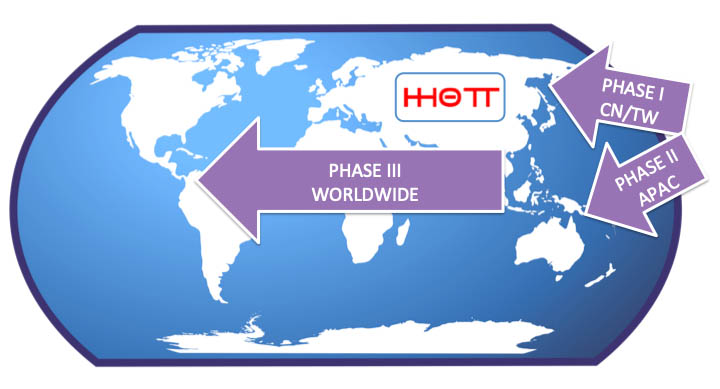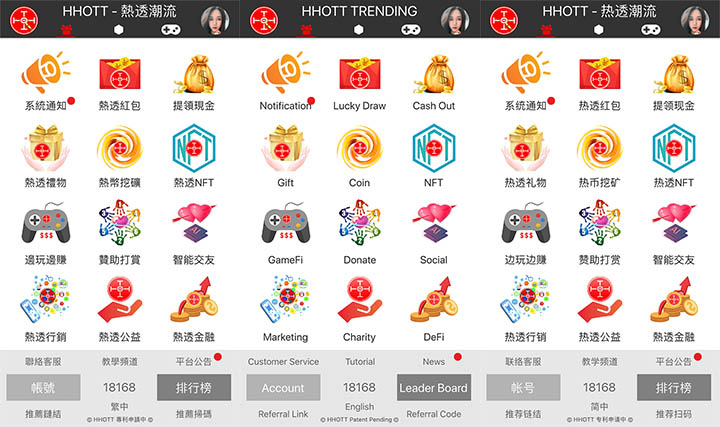 HHOTT's IPO Plan
Each HHOTT NFT is a socialchain block that can receive the benefits written on its smart contract and the link fees (points) that are 1.8 times of the paid link fees via DDC. In addition, HHOTT NFT holders who spend every US$300 can upgrade membership level by 10 and receive 1000 share of "gift" stock provided by HHOTT Trending. HHOTT Trending plans to be listed on OTCQB on the US OTC stock market by the end of 2023 and will be listed in the Nasdaq for IPO in 2024. HHOTT NFT holders who have held the stock for at least 3 years can sell the stock then. HHOTT Trending estimates that the IPO's stock price is about US$10. If it rises 10 times in the future, the stock price will be US$100 or higher, so the gifted stock can let you profit more than 300 times the HHOTT NFT purchase fee.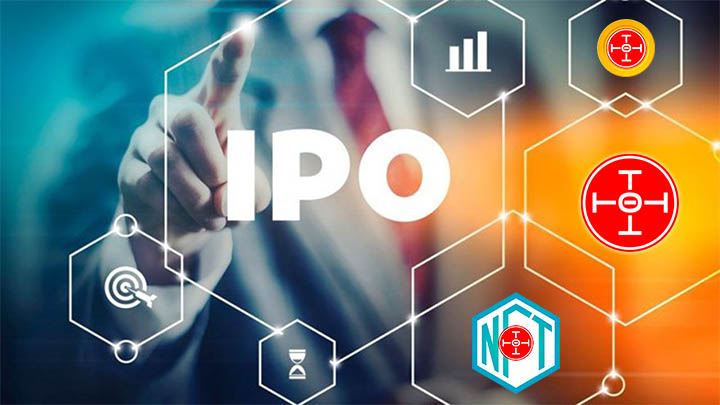 Contact HHOTT Trending
Feel free to contact HHOTT at ant time. You can contact HHOTT from the links below:
‣‣YouTube ► https://www.youtube.com/channel/UCTAqOWYv8gVrosjMViqXqhQ
‣‣Facebook Group ► https://www.facebook.com/groups/365565585251693/
‣‣Facebook Page ► https://www.facebook.com/hhottface/
‣‣Facebook ► https://www.facebook.com/hhott/
‣‣Instagram ► https://www.instagram.com/hhottface/
‣‣LINE ► https://line.me/ti/g2/o0LmXn_hSn9_DLroGn3Ulg
‣‣LINE@me ► https://line.me/ti/p/W7AM_9DMJd
‣‣Discord ► https://discord.gg/vrCsqcxvAk
‣‣Twitter ► https://twitter.com/hhott/
‣‣Email ► andyp@hhott.com
This post can also be viewed in a questions-and-answers style.
HHOTT Trending is an innovative Web3 metaverse platform that offers a variety of creative and disruptive Web3 services. HHOTT Trending has been selected as a global partner by the well-known NFTPort company .